¡Que Bárbaro!
2010. UC Berkeley Department of Theater, Dance, and Performance Studies. Labrun
(There is no video/ No hay video)
Fotos Profesionales/Professional Photos: Rapt Productions
Dancers/Intérpretes: Nicole Elizabeth Newman, Brian Batugo/Bree-Anna, Lauren Stewart
This dance between 3 dancers and 3 dummies explored the line between hysteria and humor, and between misogynistic violence and the romanticization of violence in milonga lyrics, all the while questioning the danced embodiment of gender norms.
Esta coreógrafía entre 3 bailarines y 3 muñecos exploró la línea entre la histeria y el humor, y entre la violencia misógina y la romantización de la violencia en letras de milongas, cuestionando las normas de género engendradas en el baile.
Dancers/Intérpretes: Lauren Stewart, Nicole Newman, & 2 dummies/muñecos
Dancers/Intérpretes: Lauren Stewart, Brian Batugo, & 1 dummy/muñeco
Dancers/Intérpretes: Nicole Newman, Lauren Stewart, Brian Batugo, & 1 dummy/muñeco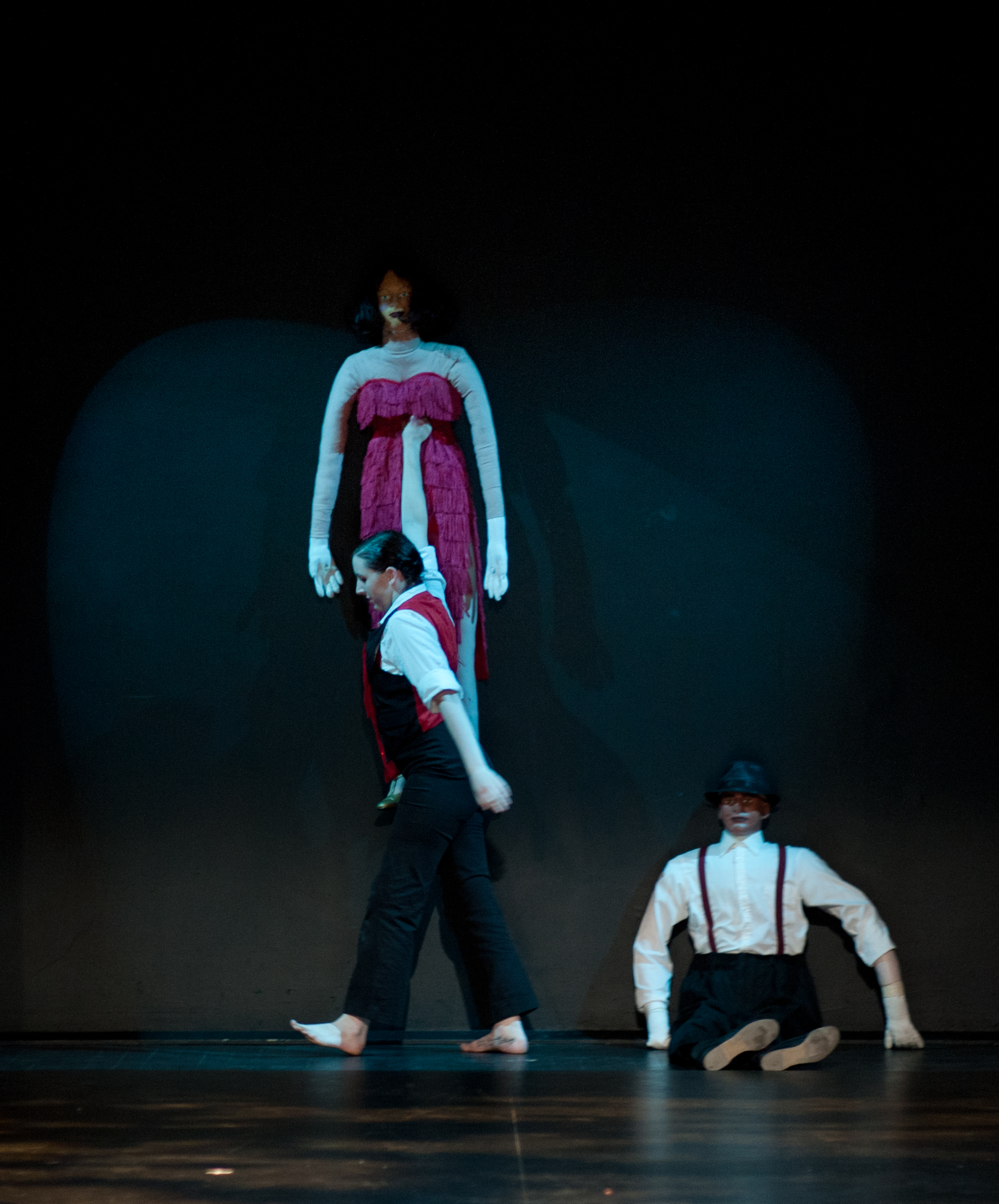 Dancer/Intérprete: Lauren Stewart & 2 dummies/muñecos
Dancers/Intérpretes: Lauren Stewart, Nicole Newman, & 2 dummies/muñecos
Dancer/Intérprete: Brian Batugo & 1 dummy/muñeco
Dancer/Intérprete: Lauren Stewart & 1 dummy/muñeco